Soulfire Woman's Way
Feminine Path to SoulFULL Empowerment and Transformation
At Soulfire Woman I help you RECLAIM your divine feminine power so that you can live a life of CONFIDENCE and with SoulFULL Purpose. After working with so many women and going through my own journey where I emotionally HEALED, RELEASED SELF-DOUBT and learned to LOVE and VALUE myself,  I developed the Soulfire Woman's Way program so that I could mentor other women in coming home to your truest SELF.
I get it. I gave all my power away. I was doing so much for everyone else I had actually forgotten who I really was inside and who I really wanted to be. I let others decide that for me.  My Soul yearned for something more. I knew I had to find that woman again, reclaim her and reignite her POWER and PASSION.  I wanted to stand firmly in who I really was with no apologies.
That is what the Soulfire Woman's Way is all about:  Remembering, Reclaiming and Reigniting who you really are. In this program you will be initiated into each of the Gates, and begin your process of PERSONAL TRANSFORMATION as a woman who feels GROUNDED and STRONG in herself and confident in who she really is in all of her relationships.
The Soulfire Woman's Way is the feminine path of soul empowerment bringing together your psychological, spiritual and energetic bodies. It returns you to your life-giving source, your Divine Feminine Power so that you can live a FULFILLING life with SoulFULL Purpose.
Remember, Reclaim, Reignite
Who You Really Are!!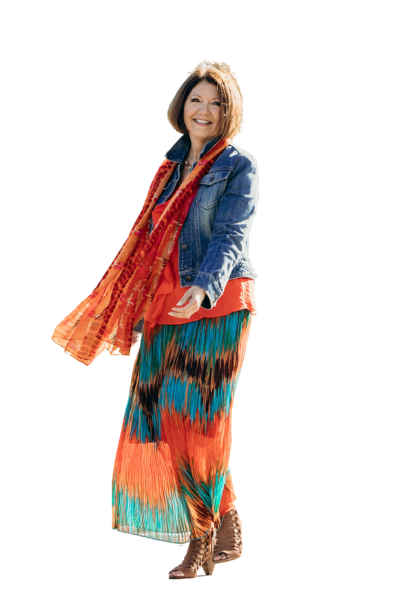 We start with the Gate of Courage.
What does courage mean?  It's when we choose ourselves, when you choose you. It's when you decide that ignoring your Soulfire, the essence of who you are, is no longer working for you. It's your own personal Moment of Reckoning.
You arrive at this Gate wherever you are right now. This is your portal. Maybe you're going through a life transition that has caused you to lose a sense of who you are, a place that has you yearning for something more in life. Like when I went through divorce I felt insecure and full of self-doubt. I knew who I was with this person but did not have an idea of who I was without him.  Who am I really, I asked?
It takes courage to seek that answer. In the Gate of Courage, we remember who we are. We figure out where we are not being authentic, not being true to ourselves, when who I present to the world is the same as who I am on the inside.
What emerges is our true self.  We remember her.
From there, we will move through three more Gates during the program. These Gateways include the Pillars Truth,  Integrity, and Wisdom. At the end of the program, you will emerge as a true
Soulfire Woman.
Be ready to be TRANSFORMED!
Rewrite Your Story
Heal Emotionally with your own Intuitive Wisdom
Forgive and Fall Deeply in Love with Yourself
Live in the Beauty of Your Own True Nature
Speak Your Truth
Feel the Freedom of Clarity, Truth and Authenticity
Step Into your Truest, Most Powerful Self
 What's included in the program?
1:1 Sessions 

Soulfire Woman Private Facebook Group

SOUL Counseling

Soulfire Woman Power Principles

Soulfire Group Sessions

Q&A, Experiential 

Exercises

 and Feedback

Training using your Intuition, Breath and Energy Medicine

Guided Imagery for Healing and Visioning Your Future

SoulFULL Journaling

Journal Prompts for the Journey

Women's Path to Healing 

Invitations to LIVE Sessions and Workshops

Emails to tickle, support and motivate
Do You Feel the 

Fire

 Burning in your Soul?  Soulfire Woman YES!!
Book a FREE
Reignite Your Life Session Today!