This is Penelope and me. Sometimes I call her Sweet P for short. We live by the beach where we walk with some regularity mostly on fair weather days but not always. Walking Penelope is a daily exercise in staying present, not letting my mind wonder or get too distracted. Like all exercise being present is something I have to work at, concentrate on and commit to. Interesting things happen when you are not present. Like Sweet P sniffing in someone's beach bag for treats or walking across a family's beach blanket. Penelope is very present. She doesn't have to work at it like I do. She notices every smell, every sound, and sees with laser precision dogs so far down the beach they look like dots.
Today we walk with our shadows as company, life- size versions of ourselves. I examine the shape of mine, the normal size top half compared to the triangular wider bottom half. I don't like this reminder of my changing midlife shape moving into quick judgement. Penelope is much more comfortable with her shadow than I am with mine. She doesn't even take notice of the dark blob walking beside her making her look like a giant hedgehog. Her self-image is completely intact. She's in- the- moment paying attention to the smell in the wind, excitement building in every step. Life right now in this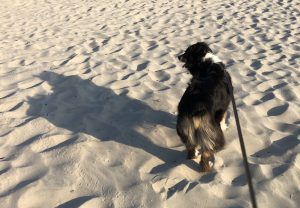 moment for Sweet P is just the best.
I take my gaze off of my shadow, inhale the sea-salt air, remind myself of where I am and return once again to the present where there is only sweet perfection, life at its best.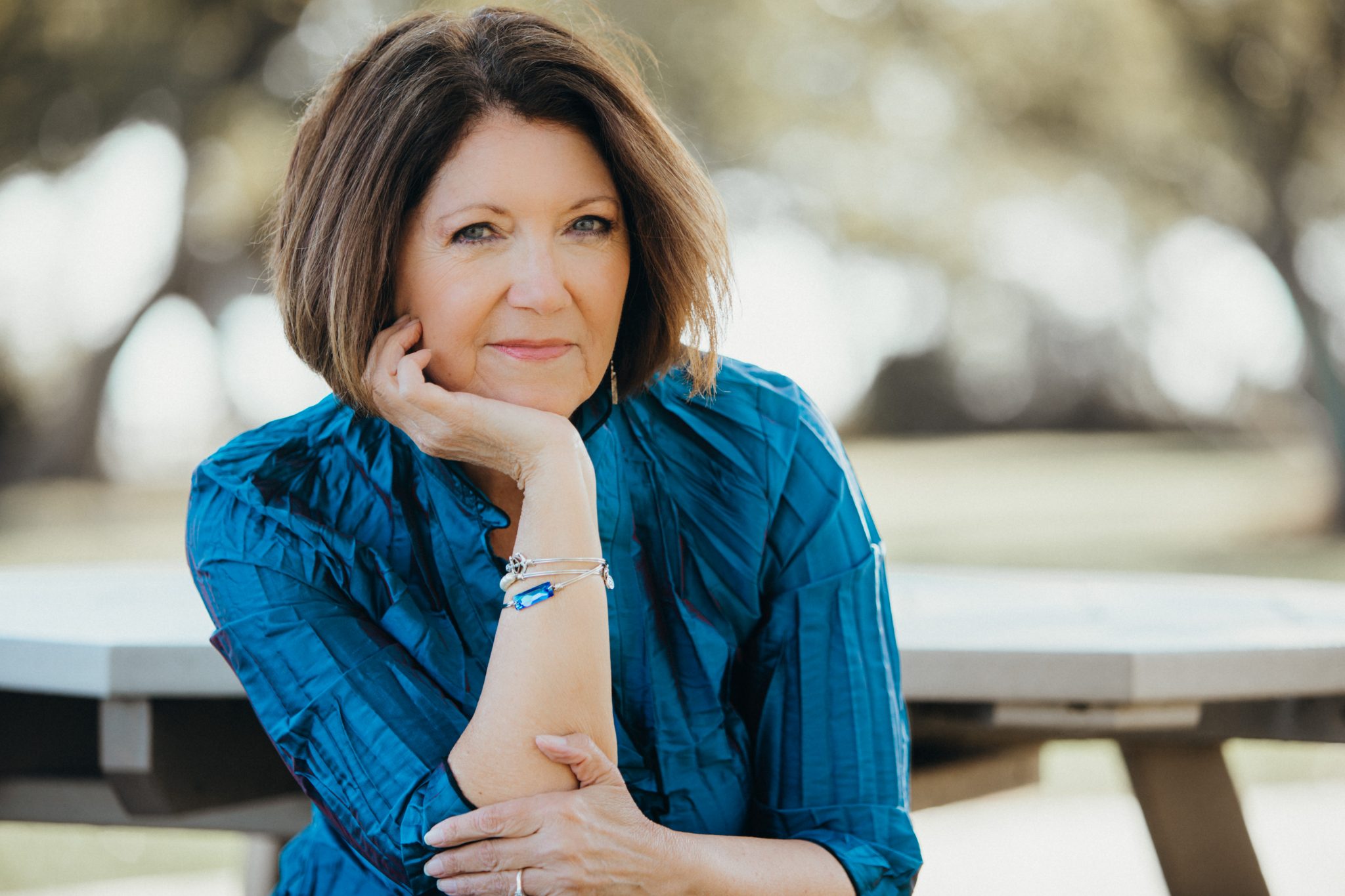 Dyanne Kelley
Soulfire Woman
I'm Dyanne Kelley. You can find me @soulfirewoman where I share my musings, wisdom, coaching, mentorships and soon-to-be book, "Soulfire Woman: How to Torch the Past; Ignite the Present, and Set Your Soul on Fire." For a sneak peek at the first chapter, fill out the form below. And shoot me your comments. I love to read your feedback.